20th APRIL 2023 Solar Eclipse with a Constellation of Whale sharks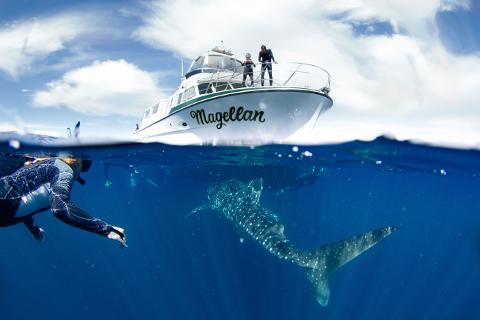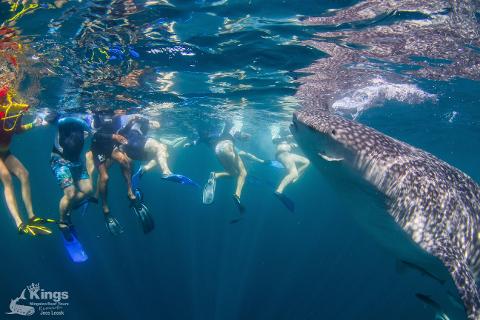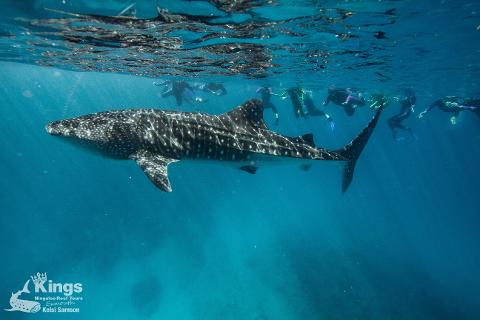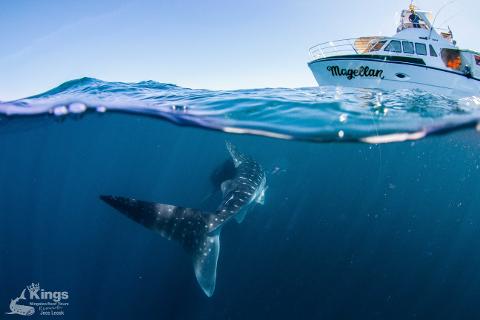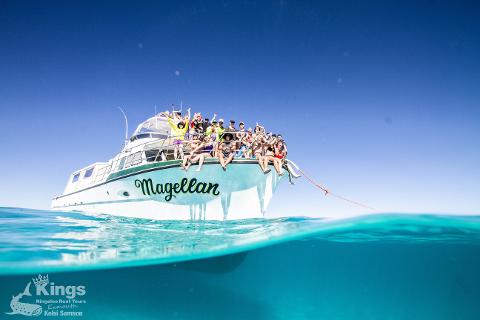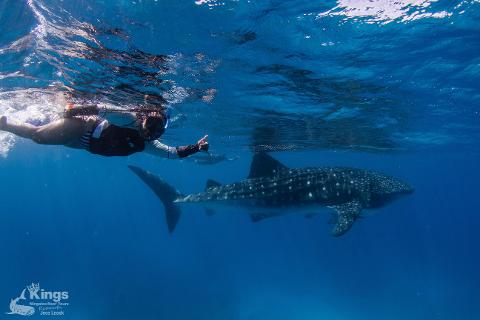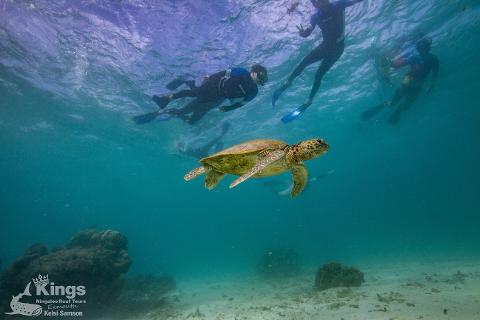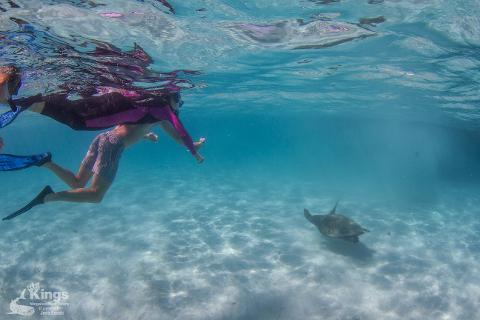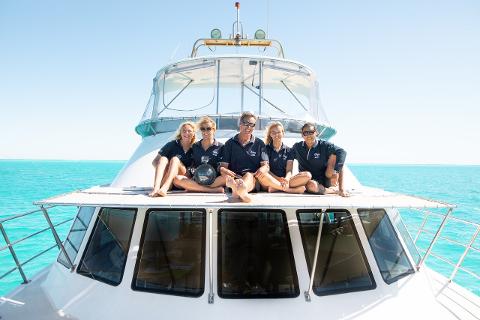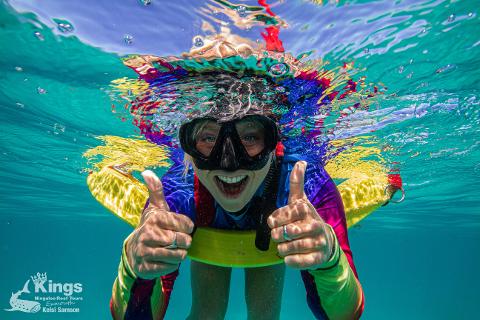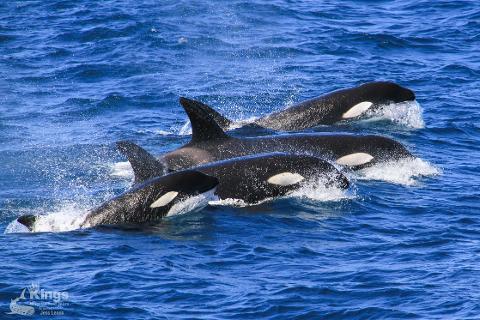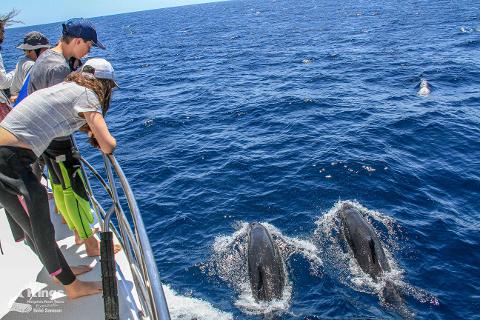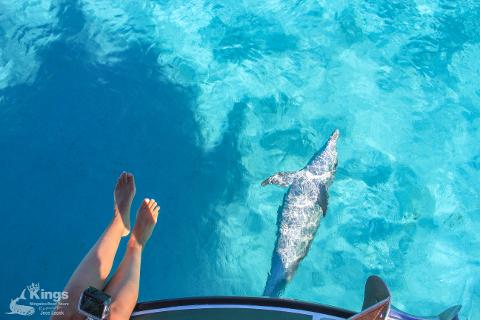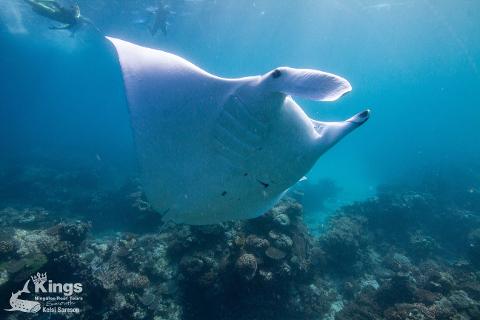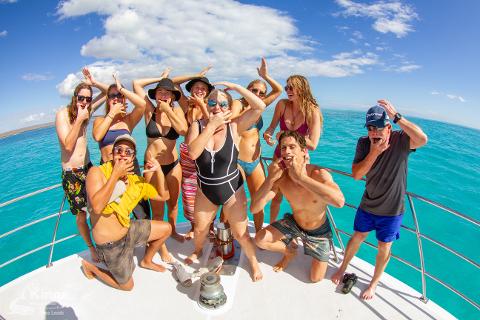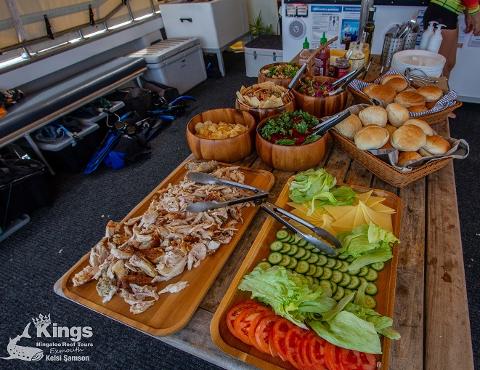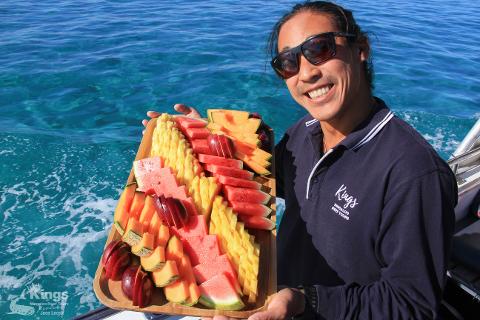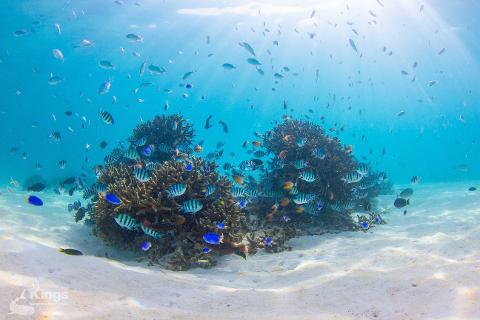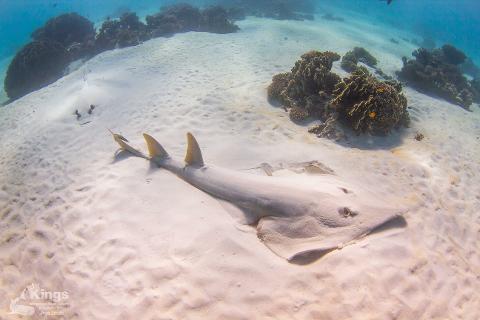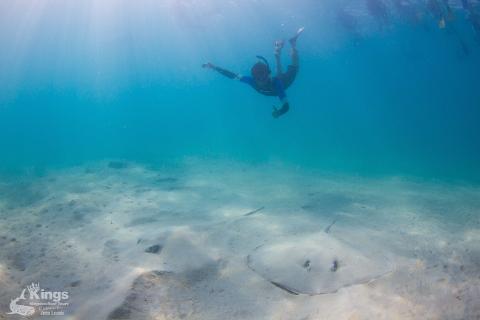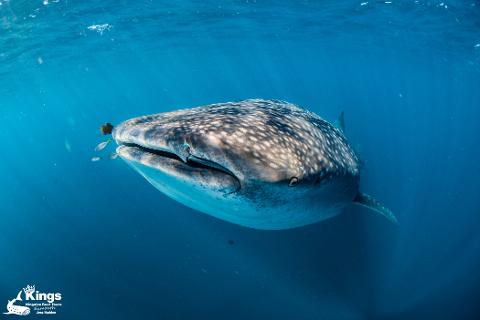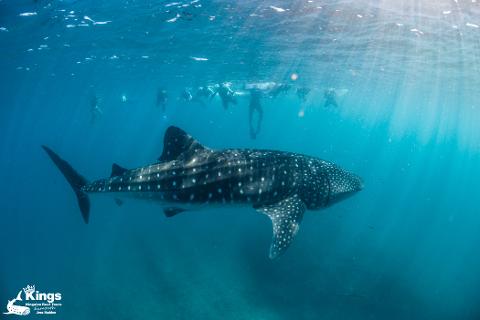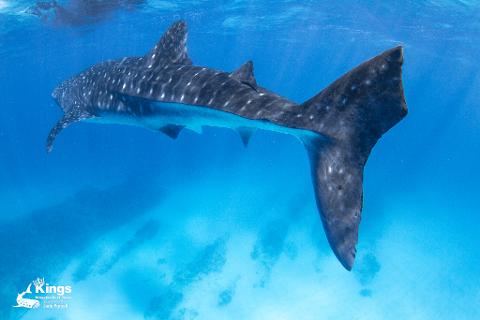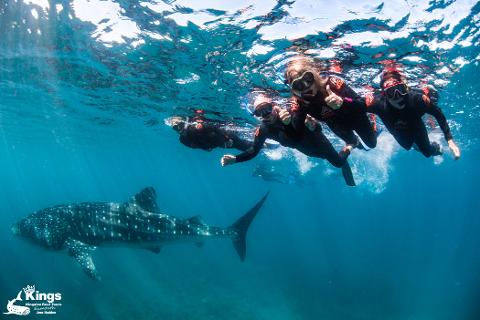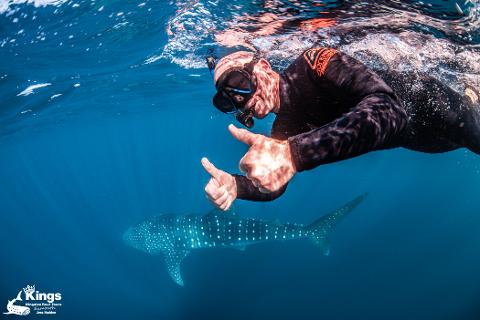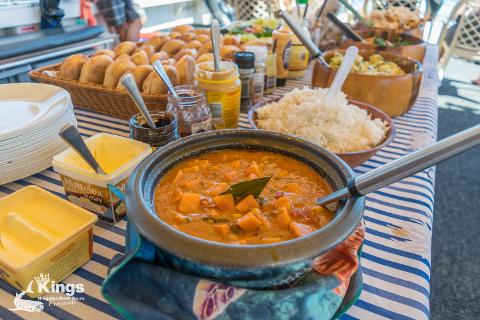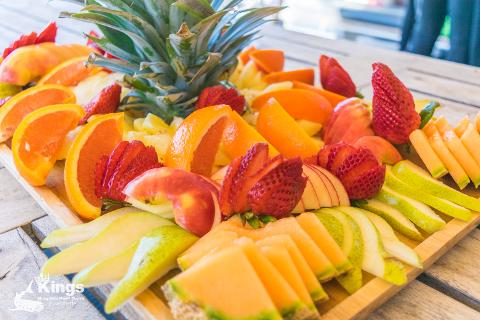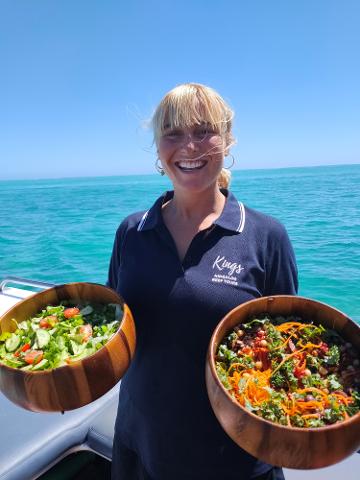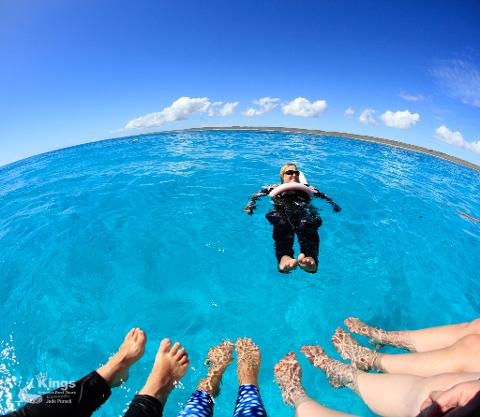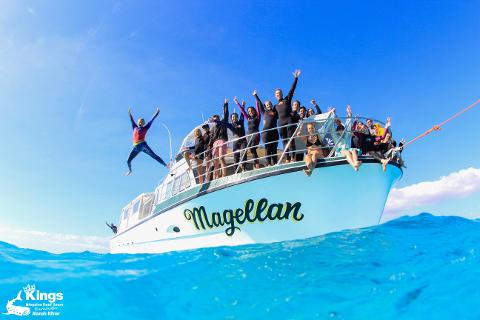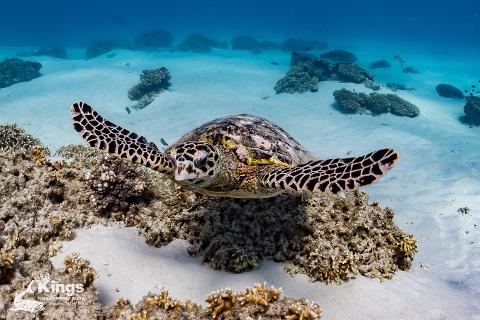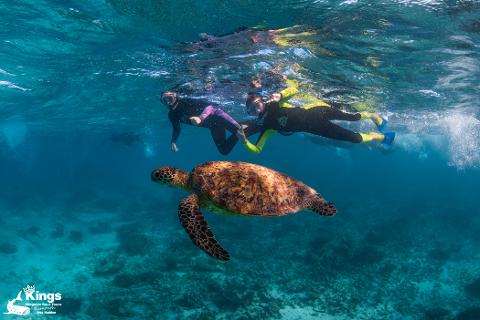 Duration: 8 Hours (approx.)
Location: Exmouth, WA
Product code: WST
On the 20 April 2023 at approximately 11.27am one of the earth's greatest phenomenon's will occur, with Exmouth touted to be the best place in the world to watch it all unfold. The phenomenon we are talking about is a total solar eclipse, the King of all Eclipses. A total solar eclipse occurs when the Sun, the Moon and Earth and are in direct alignment and the moon blocks the light of the sun from reaching Earth.
This event
just happens to coincidentally be happening right in prime Whale shark season.
So we thought we'd combine two bucket list experiences of a Whale shark tour
and watching the total solar eclipse into the one day of adventure!!!! Join us to watch the King of Eclipses and swim with a Whale shark. While Exmouth will be the very best place to watch the Eclipse, you'll be able to escape the crowds and view the event while floating on the Indian Ocean over coral reef. We take a maximum of 20 swimmers onboard as per licence conditions. Amongst the standard inclusions for our Whale shark tour we'll also have safety glasses for you to wear so that you can gaze directly at the eclipse and not miss a thing. We'll hopefully also be able to tune in and listen to a live broadcast while out on the water. Our skipper will endeavour to position our vessel in the optimum location to not only swim with Whale sharks but also make the most of the totality.

INCLUSIONS

Complimentary Transfers from Exmouth hotels and caravan parks, this includes the temporary campground at Welch St, Exmouth

All snorkel equipment - mask, snorkel, fins, wetsuit, flotation aids or swim vest. Prescription masks available on request


All meals and refreshments during the day with us, Morning & afternoon tea and a buffet lunch. Please advise of dietary requirements at time of booking

1-2 snorkels on Ningaloo Reef and of course Whale shark swims


No sighting guarantee- so if you don't see a Whale shark on this date, we'll offer you the next available tour for free or a return voucher valid for two years

Photos from your tour date - both above and below the water

Government charges

Eclipse glasses (AUS standard) to be able to view the Eclipse

Commentary prior to and during the Eclipse

Snorkel and safety briefings from our Marine Biologists on board


Complimentary gift pack and certificate to remember your day with us

Celebratory drink for the trip back to the boat ramp

Kings Ningaloo Reef Tours was one of the first and is considered one of the most experienced, quality Whale Shark Tour Operators in Exmouth, Western Australia. Our tours accommodate people of all ages and abilities and we strive to ensure your Whale Shark swimming experience exceeds all expectations. We invite you to join us on our luxury 60ft vessel to enjoy a day of adventure, excitement and discovery on Ningaloo Reef. We supply hotel transfers, all meals and refreshments on board, snorkel equipment including wet suits ,pool noodles and swim vests and you'll even leave us with an extra special gift at the end of the day.

Kings Ningaloo Reef Tours are members of the Western Australian Tourism Council, we are a Quality Tourism accredited business and we are proudly ECO Certified, meaning our tours adhere to the very best practice and standards for environmentally responsible tourism. We were again winners of the Trip Advisor Certificate of Excellence and the Tripadvisor Travellers Choice Award for 2022, as at Kings, we pride ourselves on our outstanding personal customer service and safety record.
We are privileged to have some of the most beautiful calm and crystal clear waters on the globe and with Kings you'll be enjoying your time with these majestic creatures of the Ningaloo Coast World Heritage Area in 5 star comfort where everybody gets a chance to swim with and/or view Whale Sharks, Manta Rays, Dolphins, Dugongs, Turtles, Orca's and a myriad of other amazing marine life from the boat; the choice is yours. We'll take you to some of our favourite snorkelling sites on
Ningaloo Reef , depending on conditions, 1-2 reef snorkels are included as part of your day out.
Our crew really set us apart from the rest. Employing local crew, with decades of experience between them you can trust you are in the very best hands throughout the day. Onboard we have Marine Biologists, Dive Instructors/Masters and of course our salty Skipper all at your disposal to ensure you have a fun, educational and safe day out on the water. We use professional local photographers on board our vessel with years of experience on the Ningaloo Reef .They'll capture images from both above and below the water and will have them uploaded to a Dropbox folder for you the following day. Photos of your day with us are included in the tour price.

Take advantage of our 30 plus years of experience, swimming with Whale sharks and conducting marine tours on Ningaloo Reef. We know that the very best compliment is a recommendation from a friend or family member, so we invite you to read our reviews and then come and check us out for yourself. It will be an experience you won't ever forget.

Please Note: Our success rate is high, however as we are working with Mother Nature, we cannot guarantee specific encounters with all marine life but will do our very best to ensure that you experience the very best Ningaloo Reef has to offer on your particular tour day. This may mean that our return time may be a little later than anticipated as we try to take advantage of sighting opportunities on the day. Whale shark Sighting Guarantee applies from start of the season until the end of June.